GoGo Goodie is a new ecommerce site started by two moms, Beckie and Sonia, in Los Angeles (more at
About Us
and
Grand Opening
). We specialize in party favors and Goodie bags.
How are we different? Think of us as the boutique shop for party favors and Goodie
Bags
. We don't offer 10,000 or more party favors like many sites. Instead, we've chosen to be highly selective and only offer toys that are sure to be a hit! Let's face it, we are all tired of junky toys coming home from
birthday
parties
!
Keep reading to learn more and enter to win a $50 VISA Gift Card from GoGo Goodie!
GoGo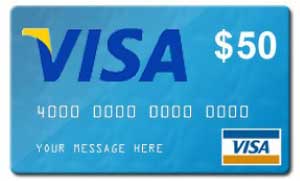 Are there any other differences? As we say "You're a mom. We get it. You're busy!". So another point that makes us different is we build the Goodie
Bags
for you! We offer parents a chance to create their own Goodie
Bags
or make shopping even easier by choosing one of our premade
Goodie Bags
.
http://www.mommylivingthelifeofriley.com/giveaways/giveaway-visa-gift-card-gogo-goodie-party-favors-goodie-bags-boutique-arv-50/